Global Leaders in Offshore Wind Energy to Unite in Princeton, New Jersey for 2018 International Offshore Wind Partnering Forum
1 min read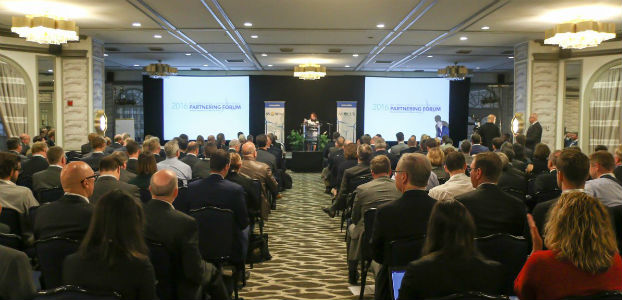 Baltimore, Md. – The Business Network for Offshore Wind ("the Network") is hosting its fifth annual International Offshore Wind Partnering Forum (IPF) on April 3-6 at The Westin Princeton at Forrestal Village in Princeton, New Jersey. The IPF is the #1 technical and B2B conference in the United States dedicated to moving the offshore wind industry forward. This year's conference will feature presentations from global leaders such as Ørsted, Siemens Gamesa, and Statoil; major developers such as Deepwater Wind, US Wind and LEEDCo; and more. More than 700 attendees are expected at the IPF, and registration is now open.
This year's three-day conference boasts 105 technical presentations, five WindMatch sessions that feature one-on-one business development meetings, policy updates, networking and more. Workshop topics range from worker training, technical strategic perspectives on U.S. offshore wind development to floating technologies, and future offshore wind business outlooks by state and region.
Liz Burdock, executive director of the Network, said that the global speakers will bring a wealth of experience to the conference and the U.S. offshore wind industry at large. "Europe has been a leader in offshore wind for decades now," she said. "In order for us to effectively bring offshore wind to the U.S., we need to collaborate with European leaders, tap into their best practices and shorten our learning curve. We are both honored and excited to have so many global experts coming to the IPF to share their insights and help us develop a thriving offshore wind industry using U.S. skilled labor and manufacturing excellence."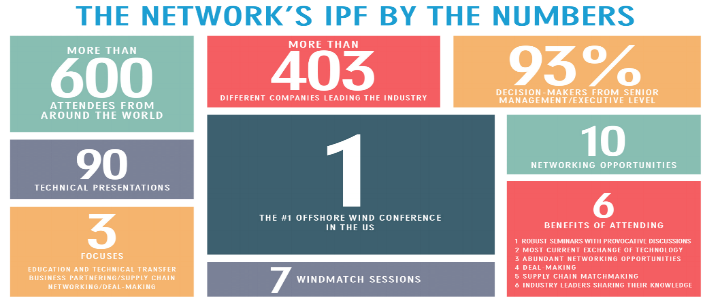 About the Business Network for Offshore Wind
The Business Network for Offshore Wind is a 501(c)(3) organization dedicated to establishing a U.S. offshore wind supply chain. The Network is focused on delivering education, creating partnerships and advancing the industry. The Network hosts the annual International Offshore Wind Partnering Forum (IPF), the #1 technical conference for offshore wind in the United States.