Energy Efficient Tips to Look for When Buying a Home
2 min read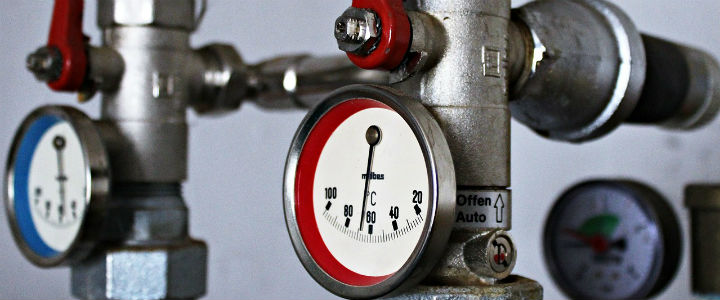 Purchasing a home can be a time consuming and difficult process. Chances are, your new dwelling will be one of the largest purchases you make in your lifetime. When deciding, it's important to consider energy efficiency along with other traditional factors, such as location, neighborhood and school systems.
Homes with eco-friendly designs or features will save you money in the long run on monthly energy bills. Additionally, you'll reduce your carbon footprint. Here are several energy efficient tips to consider when looking for your next home.  
Check the Insulation
Insulation plays a significant role in maintaining a home's temperature. Aging or degrading insulation allows hot and cold air to escape through the walls more easily, causing your HVAC system to work harder and use more energy.
Leaking roofs and gutters can create pathways for water to enter into the exterior walls of a house, where it can begin to break down insulation over time. Check to see whether a house's gutters are cleaned and if you notice any staining or raised drywall along the interior of exterior walls. This could indicate the insulation needs replacing.
Additionally, attics, crawl spaces and cubbies near exterior walls without insulation will create leak large amounts of energy. Factor in the additional costs of adding insulation to keep your home temperate year-round and to mitigate wasting energy.
Check the Thermostat
Does your new home have a smart thermostat? Replace it with a Wi-Fi option. Smart thermostats run the risk of adjusting your home's temperature too frequently, which will have your HVAC system running more often than it needs to. Each time the HVAC kicks in, it uses energy to adjust your home's temperature, which will translate to higher utility bills.
With a Wi-Fi thermostat, you can quickly adjust the temperature in your home with an app. You'll be more efficient with your heating and cooling, which will translate to more power savings over time.
Check the Appliances
Does your new home have appliances with the trademark energy star logo? Appliances that boast the energy star logo are certified by the federal government to follow specific energy efficiency practices.
While energy star appliances may be costlier compared to their non-energy efficient counterparts, the investment pays off long term. Energy efficient appliances are also readily available at appliance retailers throughout the country. If your desired home's appliances are lacking the energy star label, consider replacing them later on.
Check Available Tax Credits
Does your desired home have renewable energy features? You may be eligible to take advantage of tax benefits. Certain states offer tax incentives for homes with renewable energy features including solar panels, geothermal energy or wind energy.
Be sure to check the available tax credits from the federal government and your local government as well.
Check the Windows
Drafty windows will allow heat to escape in the cold winter months and warm up your home in the summer. Windows with proper seals will save you money year-round and prevent extra energy from seeping into the ambient environment.
Vinyl windows or double pane windows are excellent options for keeping your home sealed. Additionally, features including tinting, blinds or curtains can help maintain a temperate indoor climate.
If you've got your heart set on a home which is lacking the environmentally friendly features you're looking for, don't fret. Check with a local contractor to get price estimates for the upgrades you'd like or consider tackling the projects yourself. You'll begin to regain your investment quickly on your monthly utility bills. Once your investment pays off, you'll have extra cash on hand.
With a little bit of forethought, an energy-efficient home can be well within your reach.