The Myths and Misconceptions of Domestic Heat Pumps
2 min read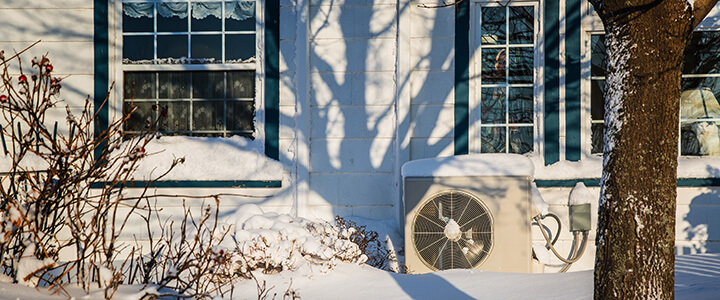 Heat pumps are becoming more common in European homes every year. There's a large variety of options for householders to install renewable energy technology, and better incentives than ever to make the switch. Ground source heat pumps and air source heat pumps are one of the most popular technologies, but air-to-air systems are also common, just as the new hybrid solutions that are entering the market.
With the increase in popularity comes an increase in conflicting advice. Lots of people are talking about the various green solutions, from solar to biomass to geothermal heating. Whilst installation projects are becoming increasingly straightforward, the information surrounding technologies and their suitability is still clouded. In this article, we'll clear up some of the myths about heat pump technology to help homeowners make an  informed decision.
Myth #1: Heat Pumps Are Unaffordable
Renewable energy technology is often considered as an expensive investment. However, in the UK, homeowners are supported by various incentives and finance schemes; public and private. The Carbon Trust or Green Deal Finance Company can help with finance, and some installers are offering options that tap into the government's renewable heat incentive (RHI) payment scheme. In any case, RHI payments combined with utility bill savings will always leave you in the green in the long run.
Heat pumps are also cheap to operate. The running costs of an air source heat pump for an average home are around £520 per year, although it may be less. Ground source heat pumps are even cheaper to run, as consistent heat is more readily available in the ground than in the air. There are also numerous ways to save money on operating your heat pump systems.
Myth #2: Planning Permission is Always Needed
Some people believe that planning permission presents a barrier to installing a heat pump system. Not so. These are usually considered as a permitted development by the planning authorities, but it's always worth double-checking with the local council. Conservation areas, national parks, and listed buildings may have more restrictions but for the vast majority of cases planning permission is not required.
Myth #3: Heat Pumps Take up Much Garden Space
An air source heat pump requires minimal outdoor space; just an appropriate area on an external wall. Ground source heat pumps (GSHP) do need more space, and may not be suitable for all properties. For GSHPs, the borehole option will need less space, but will likely add costs to the installation. The alternative is to lay the pipe in trenches, which of course does require a bigger area. How big depends on the size of your house and the system that's required to heat it.
Myth #4: Heat Pumps Don't Increase Property Value
In general, a heat pump is very likely to add value to your property. Of course, it won't cancel out the negative impact of structural problems if they arise, but provided your house is in good shape, a heat pump system is a desirable addition for any homebuyer. A home only qualifies for RHI payments if the energy efficiency levels meets standards, so this in itself means your home will be worth more than others which leak heat through uninsulated walls, windows, and lofts.
Myth #5: Maintenance Issues
In previous years, heat pump installers and maintenance contractors were few and far between. This meant that maintaining a heat pump system could be expensive. This is not the case anymore – the market is flooded with expertise. Furthermore, heat pumps are better-built and easier to maintain. Homeowners should expect their system to last between 20 and 25 years, with simple annual check-ups. Registration with the UK government's MMSP scheme will cover the cost of yearly maintenance with some breathing room to spare.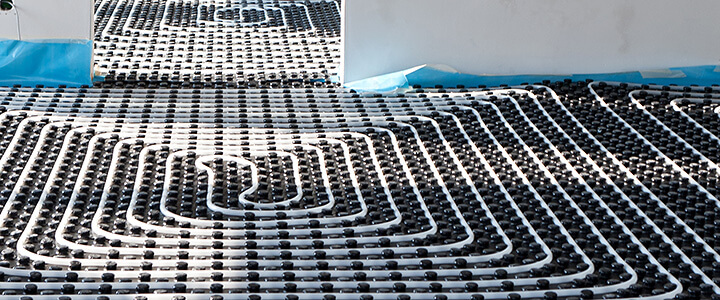 Myth #6: Heat Pumps Require Underfloor Heating
Yes, it's true that heat pumps are most efficient with underfloor heating. That said, they don't necessarily need this in place to be effective. Small radiators are indeed a problem because the heat pumps have to work extra hard with the tiny surface area. However, with large radiators, a heat pump will work perfectly in most homes.
Myth #7: Heat Pumps Are Not Suitable for Old Homes
There's a common misconception that heat pumps are a new technology for new homes. In fact, heat pumps are suitable for any property that meets insulation and efficiency standards. Your suitability must be determined by a surveyor, but the age of your home has no relevance whatsoever in itself.
It is important to check out such reviews of various heat pumps before making your purchase decision in order to get the right information.
Summary
Installing a heat pump system requires careful consideration, whether it's of the air source or ground source variety. Indeed, not all properties are suited to this type of technology. However, the process has never been easier, and more homes than ever can benefit from carbon-cutting renewable heat. There are so many opportunities to go green and lots of financial incentives to aid the switch to heat pumps, biomass, or solar energy – it's just about picking the right solution for your property.
Written by Marcus Franck, the founder of Franck Energy.