5 Global Solar Trends that are Emerging
1 min read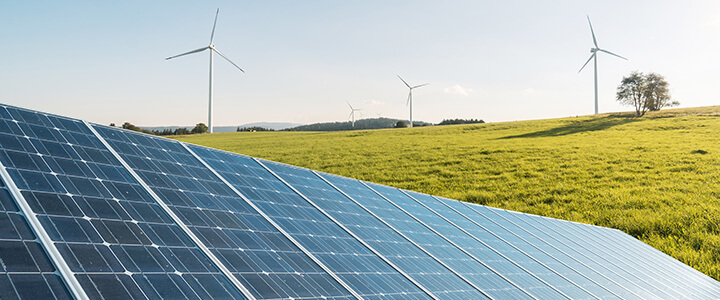 Essential Solar, one of Australia's leading providers of quality solar panels, think that Australia still has a long way to go with regards to going green if they want to catch up with worldwide leaders in solar power such as the United Kingdom. With Australia's new solar and wind power initiatives soon coming into play, they are hopeful that Australia is well on its way to becoming a much more environmentally conscious country. Solar power is becoming more predominant and more valued worldwide. Keep an eye on these trends around the globe that we're looking to emerge in the near future.
An initial reduction in demand
For the first time in over 16 years, there has been a reduction in demand for solar energy. Don't worry though, this isn't the start of solar power's decline. In fact, quite the opposite. The slight reduction in global demand is due largely to hold-ups in legislation over the last few years. As the legislation begins to be given the green light, we will see demand continue to increase.
New methods of procuring contracts
The slight contraction in the market has proved to be positive for the industry. Instead of sitting back and waiting for legislation to be met, nations are starting to actively pursue new investments. New contracts are being offered and bids are being placed in new ways. We're seeing reverse auction tenders being trialled across the world with great success.
Global emerging markets
We're seeing more markets emerge across the globe where previously there was little to no demand, such as India and Latin America. These new markets are attractive to investors because there is little competition currently and huge potential profits. Due to the new emerging markets, there is an average growth rate of about 8% globally. We're predicting that by 2021, the solar industry will be a 109-gigawatt market.
A huge growth in tender bids
This is a trend that we're already starting to see in places like Dubai, where a recent tender bid was placed for $24/MWh. As the demand for solar power grows and reverse tender auctions are guaranteeing an income, bids are going to keep on growing over the coming years. In favourable conditions, $20/MWh is entirely within range.
More domestic ownership
Up until now in many parts of the globe, domestic solar power users have been relying on renting solar panels from their utility providers simply for lower energy bills. Now, more domestic users are seeing the benefits of owning the panels outright and earning money by selling the unused energy back to the grid. We're predicting that there's going to be a huge growth in domestic ownership for the remainder of 2017 and into 2018.