Lithium Salts In High Demand, New Energy Auto In Prosperity
2 min read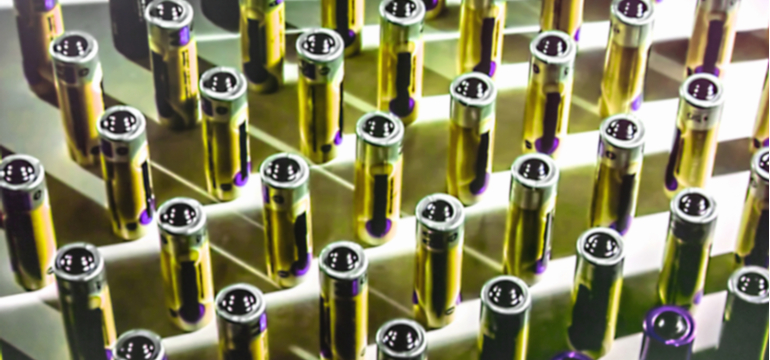 As of May 18, 24 enterprises among 53 listed companies engaging in lithium battery in Shanghai and Shenzhen is expected to notch up net profit growth. While among 14 listed companies, there are 9 of them projected to achieve net profit growth. Based on the business performances, it is predicted that new energy industry has seen quite steady profitability in this first half year.
Lithium Salt In High Demand
TianQi Lithium known as the leading enterprise at home is estimated to achieve their net profit of 830 million – 930 million yuan during Jan. to Jun. 2017. The company earned 1.064 billion yuan in Q1, 2017 with an year-on-year growth of 41.07% while the net profit is 406 million yuan with an year-on-year growth of 42.72%. TF Securities views that the price of lithium salt at present is on a par with that in Q1, and expects the business profit will increase in Q2 seeing that increasing production of lithium salt has been an incentive. During Jan. to Apr. this year, the total amount of manufacturing domestic new energy autos is 96 thousand while it will exceed 800 thousand by the end of 2017. For Q3 and Q4, more than 100 thousand set of autos are expected to produce. Fueled by new energy auto market, the demand for lithium salt may probably burst out particularly under such powerful market. While the supply of lithium salt fails to meet the demand, its price is much likely to soar.
Predicted by Ganfeng Lithium, they stand a good chance of making net profit in this first half year of 473 million -612 million yuan with year-on-year growth of 70% -120%. In its Q2, the business achievement was slight but still in growth.
Industry insiders consider that as price of lithium carbonate stands at RMB130 thousand per ton, along with the sales of new energy vehicles moves forward the right track in Q2, the demand of it will jump accordingly with an estimated growth of 30% on power battery and 20% growth of related lithium carbonate products.
DFD New Energy achieved operating income in Q1 of RMB677 million and net profit of RMB69 million,which are respectively with year-on-year growth of 25.24% and decrease of 38.40%. In the second half of 2017, as there are additional 3,000 ton LiPF_6 being produced by the company. Moreover, DFD New Energy has managed to tap into lithium and new energy sector since from 2016. And they clinched victories in both fields while the operating income of lithium battery and new energy vehicles industries in 2016 were 294 million and 6.63 million yuan. And in 2017, they are planned to speed up the business project and make new contributions to profit.
TF Securities assumed that according to the average processing circle, the demand for lithium salt will be burst out 3-6 months earlier than new energy vehicles.
New Energy Auto Market Expects an Upturn
China Association of Automobile Manufacturers showed the production and marketing in April of new energy vehicles, which well illustrates the upturn of new energy vehicle market.
Besides, new energy auto magnet, BYD in this Q1 made RMB21.046 billion operating income, 3.75% growth, year on year and RMB606 million of net profit. Even there are some declines in its first quarter, it is promising to upturn and recover in its second quarter. Along with the subsidy polices issued one city after another city, the outlook of new energy vehicle marketing will see a positive growth in future.
Asia Guangzhou Battery Sourcing Fair 2017 (GBF ASIA 2017) will be hosted on August 16-18, which has attracted a great deal of famous companies including the two giant brothers Tianjin Lishen and Highstar. GBF ASIA 2017 would be a perfect platform for overseas buyers to chose what they want.
Asia Guangzhou Battery Sourcing Fair 2017 (GBF ASIA 2017)
Date: August 16-18, 2017
Venue: Area A, China Import & Export Fair Complex
Website: http://www.battery-expo.com/index.php?lang=en
Contact us
Guangdong Grandeur International Exhibition Group
(The organizing committee of GBF ASIA 2017)
Contact Person:Aileen Chen
E-mail: sales9@grandeurhk.com
Tel:+86 20 29806525
Fax:+86 20 82579220
Mobile: +86 15089702986
What's App: +86 15089702986