Time to register for the District Energy event of the year
0 min read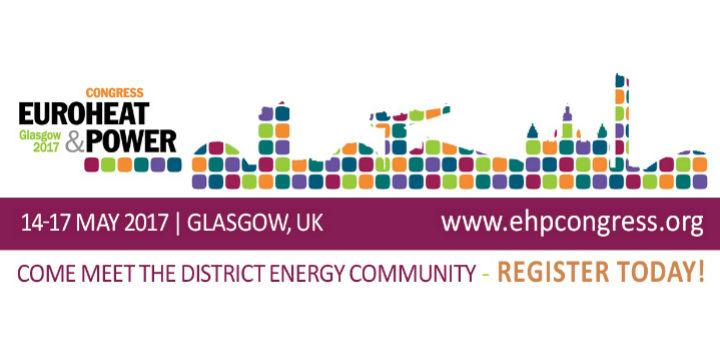 30+ opportunities to take your learning and your District Energy experience to the next level!
The Euroheat & Power Congress is taking place in just over 4 weeks' time in Glasgow. The Congress and its exhibition have grown to be much more than a traditional streamed event. Our members and delegates want more, they want the opportunity to learn from 'live' examples and to be able to share their personal experiences and ask questions, ensuring they get the most out of their time away from the office and take away relevant examples and action plans.
To facilitate this, we have set up a range of interactive workshops, campfire sessions and a series of success stories. Each of these sessions targets a particular issue and proposes solutions. Our four streams include Advocacy & Policy, Technology & Projects, Business & Industry as well as a special focus on Scotland. You can view the full programme:www.ehpcongress.org/programme
Moreover, knowledge sharing is one of the core reasons to attend the Congress. This year we have planned for more and longer networking breaks. The registration tool now allows you to make appointments with one of over 170 attendees who have already confirmed their participation.
With so much on offer and so many opportunities to learn, engage, debate and network, make sure you are part of this crucial event. Register yourself and your team: www.ehpcongress.org/registration
For any questions regarding the congress, exhibition or registration please email events@euroheat.org or phone +32 2740 2120.
The Euroheat & Power team.