How Does Green Boiler Technology Affect The Environment?
2 min read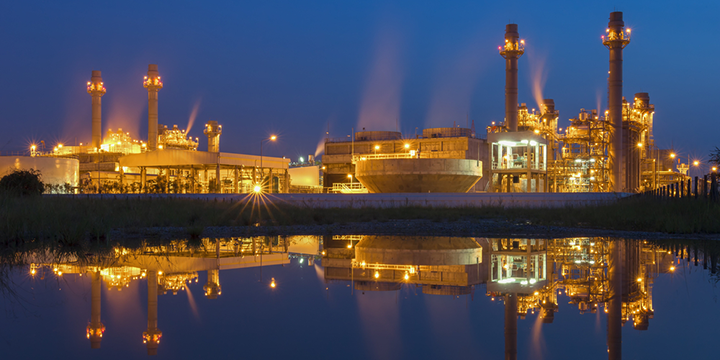 The massive impact of fossil fuel heating systems on the environment continually draws a lot of worldwide attention. Considering that heating is one of the world's highest energy consumption sources, there is more focus on making positive, sustainable changes to how it is produced. Green boiler technology is fast becoming a great solution for those seeking to reduce their carbon footprint.
With the options for green boilers increasing daily, questions are also being raised about their environmental impact. While green boilers are more energy efficient and acceptable as an alternative option for heating, they still contribute to global warming.
Different Types of Green Boilers
Today, there are two main types of green boilers used in homes and businesses: biomass boilers and condensing boilers. Each of these operates in completely different ways to reduce your carbon footprint.
Biomass Boilers
Biomass boilers operate by burning wood and other renewable organic materials to produce heat. Unlike old wood burning stoves and fireplaces, modern biomass burning stoves are more efficient for water heating needs. There are automatic biomass boilers that control the amount of air and fuel that is used, making them even more efficient. To keep this boiler running, owners will need ample space to store the boiler, along with wood or logs for heating purposes.
Condensing Boilers
Condensing boilers are fuelled by gas or oil. What makes these boilers different, is that they reuse heat from the initial burning process to preheat the water entering the boiler. Heat is recovered from the combustion process as water vapor is condensed into liquid, making the process more efficient. Unlike standard boilers, they come in various sizes that can fit into different locales and only require regular maintenance. Many buildings are switching from old gas boilers to condensing boilers due to their practicality.
Environmental Impact of Biomass Boilers
The burning of wood and other biomass fuels produces carbon dioxide and nitrogen dioxide emissions (CO2 and NO2). The carbon produced is usually the same amount as what is absorbed by a plant during its entire lifetime. While these emissions may be negligible, a faulty burning process in your boiler or a wrong setup may result in more emissions of carbon monoxide (CO), volatile organic gases, benzene, and other toxic substances.
With proper use of biomass boilers, the ash waste is usually harmless and can be used as compost. Ensuring that green boilers are serviced regularly and operate under the manufacturer's guidelines is crucial, so that emissions remain harmless and the boiler operates at optimal capacity.
Environmental Impact of Condensing Boilers
Considering that heating oil and natural gas from condensing boilers are fossil fuels, they still contribute to environmental pollution. Although the CO2 emissions are most common with gas boilers, a faulty heating system may further produce carbon monoxide and present a major health hazard. For oil boilers, there is potential water contamination with leakages as well as gas emissions. In recent years, heating oil used in green boilers has been blended with other biofuels, like biodiesel, to create a cleaner energy source.
Making the Switch to Green Boiler Technology
There is a lot that goes into deciding what type of boiler is needed in a building. It is essential to research the best boiler brands available that are suitable for a specific building. When making a switch, different factors have to be considered, like the size of the boiler, its cost, energy efficiency rating, availability of heating fuel, and its impact on the environment. There is no doubt that green boiler technology saves energy and leaves a smaller environmental footprint than older boilers.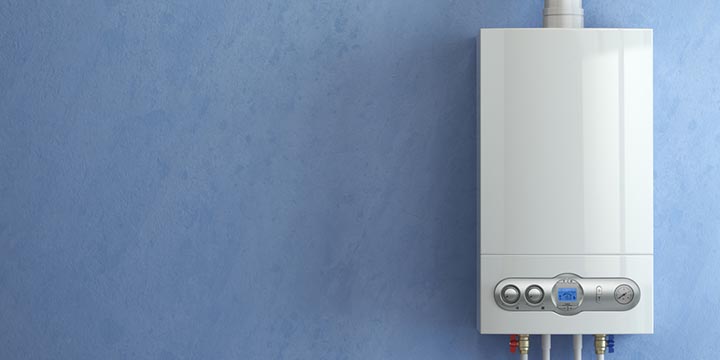 Why Is Green Boiler Technology Better?
Experts in the heating, ventilation, and air conditioning industry (HVAC) have to deal with constantly changing technology. With green technology popularity higher than ever, it's important to understand how new options are changing the industry and why this technology is the better option for heating.
Reduced emissions—Green boilers make it easier for HVAC experts to abide by emission guidelines. These boilers are engineered under strict energy efficiency measures to protect both the end user and the environment.
Highly efficient—Modern technology used for manufacturing green boilers helps minimize heat loss and improve heat transfer. That ensures that businesses get the most out of their boiler systems.
Maximum fuel-cost savings—Green boilers use less fuel to do the same amount of work as old boilers; this is of huge benefit to many businesses. Eco-friendly boilers produce the same power while reducing spending on fuel over the long term.
Smart design and innovation—With great improvements in design and engineering, modern boilers are produced smaller in size and developed with green technology in mind. That means less installation space in facilities and streamlined operation.
Is Green Boiler Technology Sustainable?
Just like other sustainable technologies, green boilers will remain a sustainable heating option. As more businesses opt for this technology, ensuring the reliability and efficiency of installed systems is a major priority for HVAC professionals. The boilers have to be regularly inspected and checked at least annually to ensure optimal efficiency.
The HVAC industry has quickly adapted to green technology, leading to the production of more efficient equipment that uses less energy. This is a major step for sustainable energy that helps protect the environment.
Kathleen Williams is an HVAC repair and installation expert and freelance writer from Orange County, CA. She has gained extensive experience and skills offering sustainable heating solutions to households and businesses in the area, working with one of the premier industrial boiler repair companies around.