Sustainable Businesses Win Bigger in the Long Run
1 min read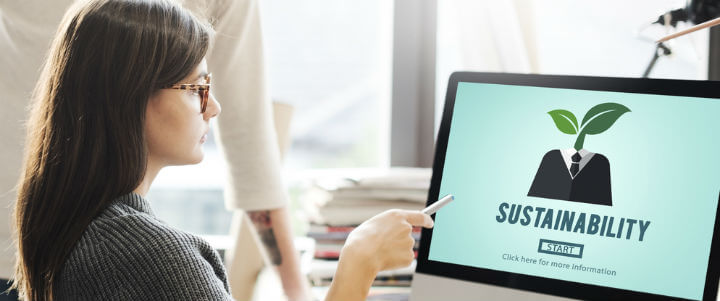 In today's world, ensuring sustainability is a compulsion, and not a mere luxury. Corporates are now making it a priority to integrate environmentally friendly practises together with their profit-making strategies.
More than an attempt to be seen on the right side of global issues, such as climate change, sustainability is a pivotal business mandate that mega corporates such as Coca-Cola, Ford Motor Company, and Nike have spearheaded. Gone are the days where companies showed their loyalty to sustainable development with a fun fare CSR event to market the company's charitable acts. The message is clear: great companies are not just winning big by meeting their financial targets, but additionally because they centre their profitability on sustainability.
Sustainable development is an effort towards meeting the needs of the existing generation without depleting resources that will cause environmental issues for future generations to come. For corporates, this calls for the ability to realise optimal environmental and social standards while concurrently addressing the expectations of shareholder's wealth.
It is a caution for corporates to adhere to environmentally practises such as safe working conditions, the use of green products, and keeping employees happy and motivated. To measure this, an accounting framework, known as the triple bottom line is used to ensure that the company success is not just evaluated by a financial benchmark, but, instead, looks at three pillars of success: profits, people, and the planet.
Executives are thus challenged to adjust their business practices in order to be more sustainable, achieve organisational efficiency, and meet consumer satisfaction demands. In concordance to this, Coca Cola embarked on a water stewardship; Ford Motor Company improved its supply chain management to realise better energy efficiency targets; whilst Nike started producing products resulting from sustainable design decisions. These are three names in a growing list of corporates that have gone a long way in proving that corporate sustainability is much more than an isolated act of community service.
Coca Cola's water efficiency initiative is an example of using sustainability to solve a business problem. The sustainability project is geared towards water conservation and at the same time helps the company to mitigate against water supplier threats. To date the company has successfully reduced 20% of its water usage giving communities more access to clean and safe water. The initiative saw growth in product, as well as highlighted the importance of water as a fundamental health requirement.
Ford's Vehicle Technology
Equally, Ford has used its influence over its supply chain to ensure that sustainable environmental and social standards are observed. It's mandatory for first-tier suppliers to comply with strict environmental and safety measures if they are to be used by Ford. This is a call to achieve notable Co2 emission reductions in vehicle technologies, as well as improving fuel economy. As a business, Ford has been heralded for its global sustainability strategies.
Nike's Sustainable Designs
Once topping the news for poor working conditions in factories, Nike is also leading sustainable innovation in its designs. Their sustainable goals include three pillars of activation, namely to: reduce environmental footprint, transform the manufacturing process, and encourage human potential. By working closing with factories, Nike is collaboratively enforcing a new organisational culture that keeps employees motivated and environmentally conscious.
Whilst the above companies are joined by others who have integrated sustainability at the core of their business function, far too many corporates still see sustainability as an item to tick off the checklist. Unfortunately, this only results in borderline benefits to the environment and society. On the other hand, corporates that have sustainability embedded in the ambits of the entire organisation recognise the interests of all stakeholders and shareholders. In the long run they win bigger, achieving financial success as well as contribute to the wellbeing of the ecosystem and the welfare of society.