European Utility Week 2016
2 min read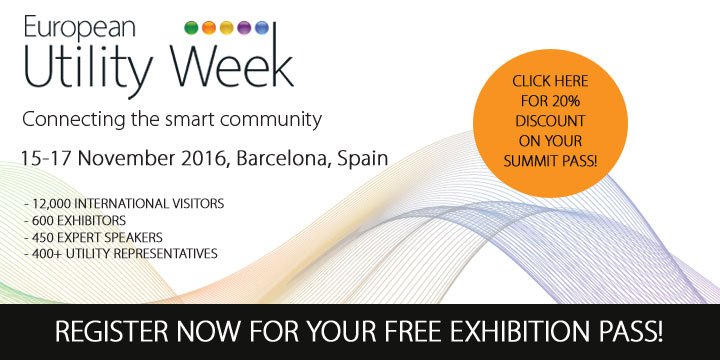 Opening keynote for European Utility Week 2016 to set the scene for Europe's leading smart energy event
European Utility Week (EUW), the leading event for the smart utility community, taking place at Fira Barcelona Gran Via, Barcelona Spain from 15th to 17th November, will kick off the Summit with a very relevant opening keynote panel session.
The panel session, entitled 'Are We Ready for The Energy Revolution?', will explore how the utility business model can be future-proofed in a changing environment that includes new technologies and shifting customer behaviours.
The session will be moderated by Carol L. Stimmel, chief advisor, author and founder of Manifest Mind, and will explore topics including the integration of renewables, sustainability and energy efficiency, the state of urgency and collaboration and the changing workforce. The C-level utility panellist line up will include:
Sara Bell, CEO, Tempus Energy, UK
Inken Braunschmidt, CIO, RWE, Germany
Blanca Losada, CTO, Gas Natural Fenosa & CEO, Gas Natural Fenosa Engineering, Spain
Thierry Lepercq, Executive Vice President, Research, Technology & Innovation, Europe
Speaking about the keynote, Content Director Florence Coullet said:
"The energy revolution encapsulates one of the biggest trends in a sector which is adapting to new levels of connectivity and changing customer behaviours. It's a vital topic and reflects the important role that EUW plays in bringing the major players in smart energy together, to explore the state of the industry and where it's going. We hope 2016 sets the bar even higher and look forward to welcoming our guests to Barcelona in November."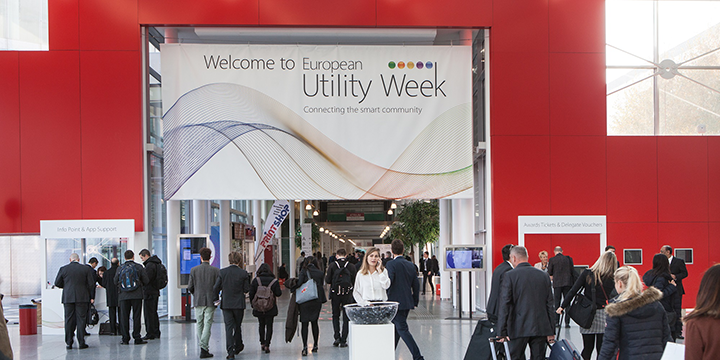 This panel session is part of the Official Opening Keynote Plenary Session on Tuesday, 15th November where other topics will be discussed including:
The Energy Market(s) of The Future: Key Focus Areas Seen From a European Government's Perspective with key expert speaker Christian Pilgaard Zinglersen, Deputy Permanent Secretary at the Danish Ministry of Energy, Utilities and Climate & Vice-Chair of the Governing Board of the International Energy Agency
The Time is Now: DSOs driving the way forward toward a successful energy transformation in Europe with João Torres, CEO, EDP Distribuição and Chairman of EDSO, Portugal
Agility in Energy – Unleashing the Power of the Industry  with Ralf Christian, CEO, Energy Management Division, Siemens AG, Germany
So far more than 140 speakers from Europe and beyond have been confirmed to speak during the Summit programme over three days. Other speakers include:
Paul Jan Jacobs, Vertical Leader Mobility, Eneco
Andy Perry, CSO & Head of Supply Operations, Tempus Energy
Michael Flipper, VP T&I Strategy and Head of Innovation Center Systems, E.ON
Maher Chebbo, President, ESMIG
Mercè Griera i Fisa, Project Officer, European Commission
Nicolas Arcauz, Global and Smart Metering Director, Iberdrola
Philip Lewis, CEO, VaasaETT
Caroline Ledl, Head of Product Development, Wien Energie
Christian Buchel, Deputy CEO, ERDF
Pierre Bernard, CEO, Friends of the Super Grid
Clara Poletti, Head of Department, Italian Regulatory Authority for Electricity Gas and Water
Ronnie Belmans, Executive Director, Global Smart Grid Federation
Jean-Marie Bemtgen, Senior Policy Expert, European Commission, DG Energy
To see the full list, click here.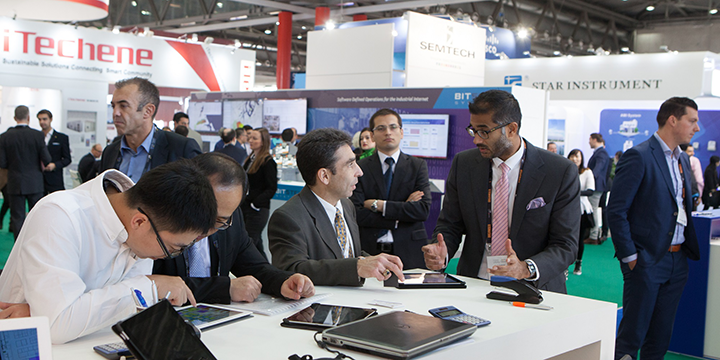 EUW has also released the programmes for both the event's Summit and Hub Sessions. The strategic Summit is a knowledge-sharing platform designed to facilitate the needs of C-level executives discussing the challenges facing the industry and the solutions that will help transform it.
This year, the Summit will delve deep into content around market design, digitalisation, consumer centricity and business models for the following themes: T&D, The Intelligent Grid, Retail, Sustainable and Smart City, ICT and Data Management.
The Hub Sessions on the exhibition floor are different from the Summit as they are free to attend for all visitors, they offer a dynamic format and engaging Q&As, allowing attendees to participate in topic-led sessions.
For the first time in 2016, the Hub Sessions event will also include two new launch topics: Energy Revolution Europe and Intelligent Buildings Europe. Both launches will be part of the Hub Session programme and will have their own focus area in the form of a zone on the exhibition floor. The other Hub Session topics include:
Storage
Smart water and smart gas
Big data and analytics
Intelligent grid
Smart metering, smart homes and end use.
For more information about European Utility Week please go to: http://www.european-utility-week.com/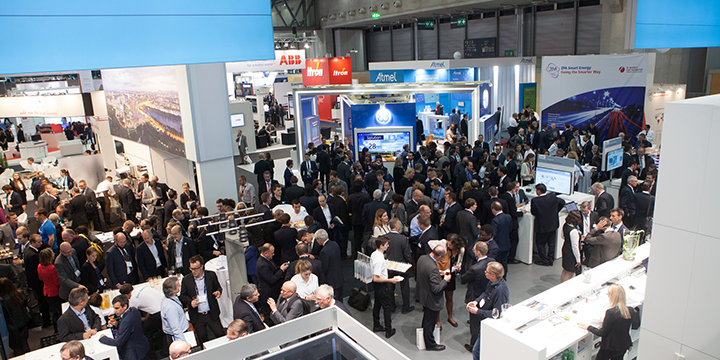 About European Utility Week
As the premier business, innovation and information platform connecting the smart utility community, EUW focuses on regional and global developments in Grid Optimisation, Renewables, Energy Storage, Smart Metering, Smart Cities, Smart Homes, Energy Services & Efficiency, Intelligent Buildings, Data Management, Analytics and IoT, Cyber Security, Smart Gas and Smart Water.
The event serves as an annual meeting point for the community and will be attended by 12,000 international visitors, 450 speakers and 600 exhibitors.
Innovation underlines every element of the show with a special focus on connecting people from all levels of the utility value chain from technology giants to start-ups and from senior-level experts to young talent.