3 Environmental Programmes Ensuring Energy Efficiency in the UK
1 min read
What are the efforts of the UK government in ensuring energy efficiency?
Energy efficiency improvement has always been an important strategic objective of the UK's government and the subject has been at the centre of governmental policies. The objectives centre around decarbonising the UK, maintaining a secure energy supply and increasing the productivity of businesses in the country.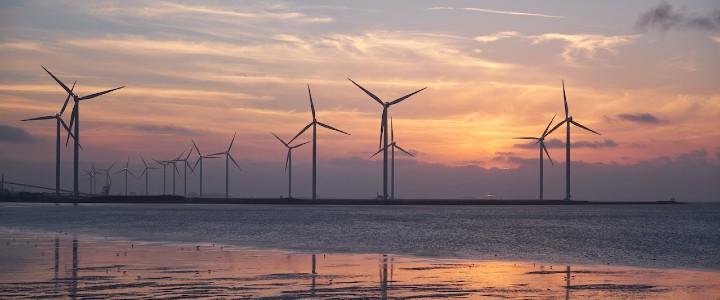 Through environmental programmes, policies have been put in place to save households, businesses and organisations money on fuel bills; create a more sustainable and secure energy system; reduce energy imports and also boost and create jobs and promote growth in the economy. Some of the environmental programmes positively enhancing energy efficiency objectives are discussed below:
Domestic Renewable Heat Incentive (RHI)
This programme is a government financial incentive,started in 2014, with the main aim of promoting the use of renewable heat. Encouraging households to switch their old heating systems to energy efficient ones. This is to help the UK to reduce its carbon emission and reach its renewable energy targets.
What types of heating systems are covered by this programme?
Solar water heating
Certain types of heat pumps; for instance, a ground source or air source heat pumps.
Who is eligible?
Anyone living in England, Wales, or Scotland is qualified to apply for this fund if they own a home or a private/social landlord. Usually, newly built properties are not guaranteed funding apart from if you are building a new home.
How much can I get?
A payment calculator has been provided by the government, which can give you an estimated sum of how much you can get depending on your type of heating system and other factors.

Non-Domestic Renewable Heat Incentive (RHI)
Similar to the Domestic Renewable Heat Incentive is the Non-Domestic, aimed at increasing energy efficiency activities of businesses, public sector and non-governmental organisations in the UK. This includes small and large businesses, schools, hospitals and organisations.
What types of heating are covered by this programme?
Combined heat and power systems (CPH).
Biomethane and biogas
Biomass
Solar thermal collectors
Deep geothermal
Heat pumps ( air source, ground source, water source)
Companies, organisations or public sectors can find out if they are eligible through the Office of Gas and Electricity Markets (OFGEM).
Climate Change Levy (CCL)
This scheme is part of the environmental taxes, reliefs and schemes for businesses. It is a tax charged on a UK business energy used at the time of supply. Energy, in this case, refers to electricity, gas, liquefied petroleum gas (LPG) and fuel.
It is paid at either the main or the carbon price support (CPS) rates. Main rates are paid by industrial, commercial, agricultural, commercial and public services sectors. Businesses who use small amounts of energy, charities engaged in non-commercial activities are exempted.
Additionally, reduction of the main rates by around 90% for electricity and 65% for gas, liquefied petroleum gas (LPG), coal and other solid fuel, are given to some businesses. They are energy intensive businesses who are in the Climate Change Agreement (CCA) with the Environment Agency. Exemptions have been made for businesses who use renewable resources as a source of electricity before 1 August 2015.
Carbon price support rates (CPS) are paid by operators of combined heat and heat and power stations (CPH) and owners of electricity generating stations. This rate encourages businesses to use low carbon technology for producing electricity. This rate is paid if you use gas, coal, LPG and other solid fuels.