3 Hugely Successful Companies That Focus on Sustainability
1 min read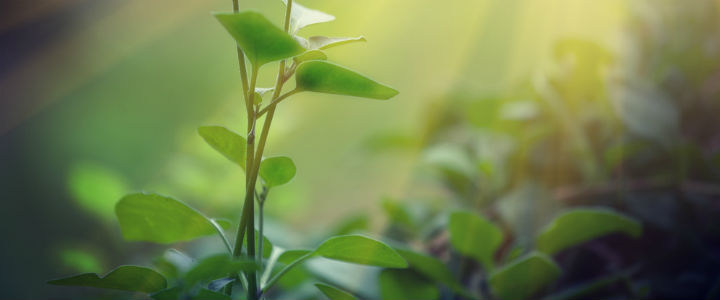 When you think of sustainability, you don't necessarily think of huge revenue streams. As of 2015, though, there are at least nine companies that can boast billion dollar or more revenues from products or services that are focused on sustainable living, or that are produced in a sustainable way. That's billions of dollars being made in a way that has been dismissed for years as unprofitable by larger corporations who want to focus on their bottom line instead of our planet's future.
Here are three companies making the most of the sustainability movement:
Unilever
Unilever is a multibillion-dollar company that you probably know best as the manufacturers of household products, personal care products and other consumer goods. In 2010, Unilever introduced its sustainable living plan, which pledged a positive social impact, along with a reduced environmental footprint over the course of 10 years. Unilever seeks to reduce its environmental footprint by 50 percent by 2020, and over the past five years, has been seeing steady growth in the product lines they've emphasized sustainability on.
In 2014, Unilever saw more than half of its company growth come from sustainable product lines alone, including Ben & Jerry's ice cream and Dove cleansers, among others. They've achieved this by enlisting energy experts to come review their facilities and evaluate their energy usage. They ultimately increased the efficiency of systems such as air compression and refrigeration by 20% and 16.5% respectively. The great news with this is that efficient air compressor systems can reduce energy costs by up to 35%, so Unilever has even more room for improvement and can pass the savings onto consumers.
Ikea
Where do you go when you need furniture? Ikea. The Swedish furniture empire, Ikea, is making strides in the realm of energy efficiency. Even before the recent climate talks in Paris, Ikea was one of the 68 companies to join the pledge for climate action around the world. This has been crucial as furniture can be a huge strain on natural resources if not managed correctly.
Ikea has pledged to work toward being completely energy and resource independent by 2020, producing just as much renewable energy as is consumed by its global operations. As of 2015, this goal has already been met in the U.S., thanks to the Ikea-owned wind farm in Illinois.
General Electric
Since GE first launched its line of Ecomagination products in 2005, the revenue stream has contributed upwards of $200 billion to GE's bottom line. The company has spent more than $15 billion to research and develop both consumer products and operational technology that will reduce the company's environmental footprint on a global scale. As of 2014, it's managed to lower its greenhouse gas emissions by 31 percent, and are on track to reduce them by another 20 percent by 2020.
GE has also outlined its goals for partnering up with some of the biggest names in finance, technology and retail to strive toward even more environmental stewardship.
Even before the climate deal was reached in Paris, these three companies, and others just like them, have proven that taking measures toward sustainable practices doesn't have to destroy profitability. Investing in the future of our planet has proven to have a much bigger return than we thought.
Megan Wild is a home decor specialist who loves decorating in ways that are both appealing to the eye and friendly to the Earth. You can check out more of her low-impact tips on her blog, Your Wild Home.