SUM 2016 and VENICE 2016 – Two Events To Follow in 2016
1 min read
What are SUM 2016 and VENICE 2016?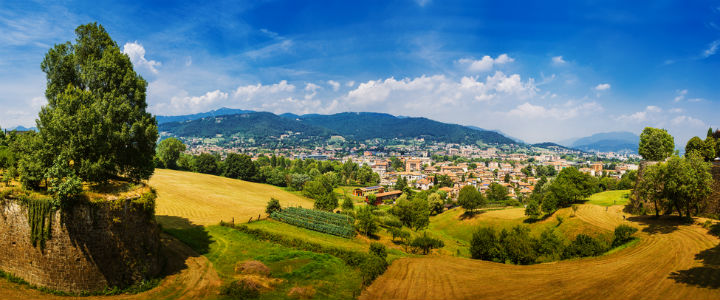 SUM 2016
Following the huge success of its second edition in 2014, which registered the participation of more than 200 delegates from 40 different countries worldwide, SUM 2016 – 3rd Symposium on Urban Mining will be held in the suggestive former Monastery of Saint Augustine in Bergamo's upper city, from 23rd to 25th May 2016. SUM 2016 will focus on the concept of Urban Mining and the need to look beyond separate collection and the current logic of consumers responsibility, resulting in an increased recovery of resources, better quality of the same, improved environmental protection, involvement of producer responsibility and lower costs for society.
The Symposium will last three days and will include oral sessions, a poster session and a technical tour at a real scale plant dealing with post-consumer plastic packaging.
The Symposium will include the following topics:
Sources and characterization of materials and energy resources in urban spaces;
Municipal Solid Waste, commercial waste, industrial waste, WEEE, depuration sludge, municipal and industrial sewage sludge, demolition waste, food waste, waste tires;
Automotive Shredded Residues;
Techniques of waste source separation;
Status of the current system of separate waste collection;
Takeback programs;
Recovery centers (ecopoints, tip shops, waste banks, etc.);
Technologies for the extraction of materials and resources;
Valorization of materials and resources;
Recirculation pathways and markets;
Landfill mining;
Economic and financial aspects;
Policies and legal aspects;
Environmental balances (Life-cycle assessment);
Case studies.
VENICE 2016
The aim of the Venice 2016 Symposium is to focus on the advances made in the application of technologies for energy recovery from biomass and waste and to encourage discussion in these fields. The previous edition of the Symposium, held in 2014, was attended by nearly 580 scientists and operators from approximately 62 different countries.
Venice 2016 will be held in Venice, from 14th to 17th November 2016.
The sixth edition of the Symposium will feature: three days of scientific presentations; one day of guided technical tours at biochemical and thermochemical plants; six parallel oral sessions, poster sessions and an exhibition by companies working in the field.
Venice 2016 will include the following topics:
Biomass and waste characterization as a potential energy source;
Renewable fuel;
Anaerobic digestion;
Refuse-derived fuel / Solid recovered fuel;
Thermal treatment;
Economic aspects;
Decision tools;
Policies and Legal aspects;
Climate change and Sink;
Ecotoxicological aspects and Health issues;
Public acceptance;
Experiences and new developments;
Developing countries.
If energy and sustainability are topics of interest to you, you should definitely check these events.