Get the Latest on Waste Management at Sardinia Symposium 2015
1 min read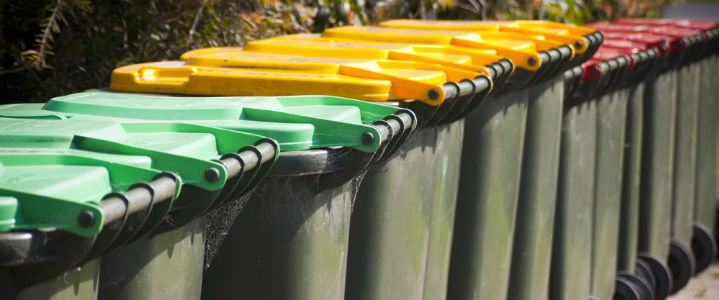 Sardinia Symposium 2015
The fifteenth edition of the Sardinia Symposium (5-9 October, S. Margherita di Pula, CA, Italy) will last 5 days and will include more than 500 presentations selected according to quality by the Programme Committee from over 750 offers of papers received.
In line with tradition, the 15th edition of the conference will focus on advances in the field of Waste Management science and technologies, presenting case studies and discussing key controversial subjects, sharing experiences from different countries, and assesing social and economical balances.
The following topics, among others, will be extensively discussed:
Waste policy and legislation
Waste management strategies
Public concern and education
Waste management assessment and decision tools
Waste characterization
Waste collection
Waste minimization and recycling
Biological treatment
Thermal treatment
Mechanical biological treatment prior to landfilling
Sanitary landfilling
Integrated wastewater and solid waste management
Waste management and climate change
Waste management in developing and low income countries
The Symposium is structured in eight parallel tracks, for a total of 95 oral sessions and 33 workshops. Parallel sessions A and B will cover general topics of great interest, which will be examined in detail in sessions C, D, E and workshop sessions F and G. Workshops are primarily addressed to experts and seeded by a selected number of introductory lectures delivered in order to open discussion between participants.
Poster papers will be continuosly accessible in a dedicated hall and discussed in the presence of authors on Monday, Tuesday, Wednesday and Thursday afternoon from 17:40 to 18:00. The preliminary daily programme and the programme overview of the conference are also available for download from the Symposium website.
IWWG Training Courses will be arranged under the supervision of leading international experts prior to opening of the Symposium.
During the Symposium a commercial exhibition will be held in the Foyer adjacent to the conference where companies may advertise new concepts and technologies. Organizations, associations and companies are traditionally welcome to have their internal meetings during the event, with the support of the Symposium Secretariat. A wide range of networking opportunities will be available for companies and organisations wishing to take part in this edition of the conference.
About the Sardinia Symposia
The Sardinia Symposia were established in 1987 and rapidly became the Reference Forum in the field of Waste Management for the international community, where state of the art concepts, strategies and technologies are presented and experiences shared by leading scientists, administrators and practitioners.
The Symposia favoured the development of innovation in the field: all new ideas and approaches applied worldwide in the last two decades were thoroughly debated and reviewed during the numerous workshop sessions in the Symposia, some of them purposely organized in cooperation with IWWG Task Groups.
This edition of the conference is organised by IWWG (Internation Waste Working Group) with the scientific support of prestigious Universities such as University of Padova (IT), Tongji University (CN), Technological University of Denmark (DE), Fukuoka University (JP), University of Central Florida (US), Hamburg University of Technology (DE).
Please, contact the Organising Secretariat for more info and registration:
www.sardiniasymposium.it
info@sardiniasymposium.it
+39-049 8726986