Fun Solar Purchases to Add to Your Home's Curb Appeal
1 min read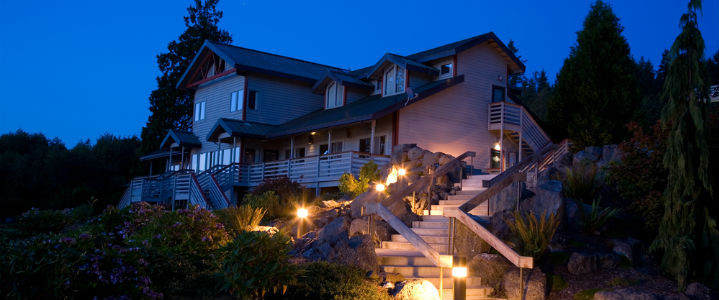 Harnessing the power of the sun in your home is both environmentally and budget friendly. To some, however, traditional solar panels are unattractive and displeasing to the eye. At Modernize, we appreciate the desire to beautify your home while maintaining sustainability. Check out these fun solar powered products that are sure to keep the exterior of your home looking its very best.
Garden lights
When we talk about using solar power in the garden, most people think about traditional solar powered garden lights. Of course, these basic lantern options still exist and can be used to line pathways or along the front of your house, but there are far more design options to choose from nowadays. Choose from larger freestanding lanterns, globes, and jars to give your front garden a cozy, inviting effect.
Water features
Solar powered water features are popular in back gardens and can vary wildly in terms of taste, but if you shop around and choose carefully, you will be able to find an understated, smart water fountain that will look great at the front of your house.
Fairy lights
If you have a larger front garden or entryway, solar powered fairy lights will add a playful touch to your outdoor space. Lumify and Blingstring make some of the best solar fairy lights and come in a variety of colours. Choose bright white or multicoloured lights for a more festive feel, or warm white lights for everyday (or night) brilliance.
Wall lights
Save yourself time and money on installing electronic security and wall lights by purchasing a few inconspicuous solar wall lights. These kinds of lights come in all shapes and sizes, from ultra modern to unconventional and quirky to suit every taste.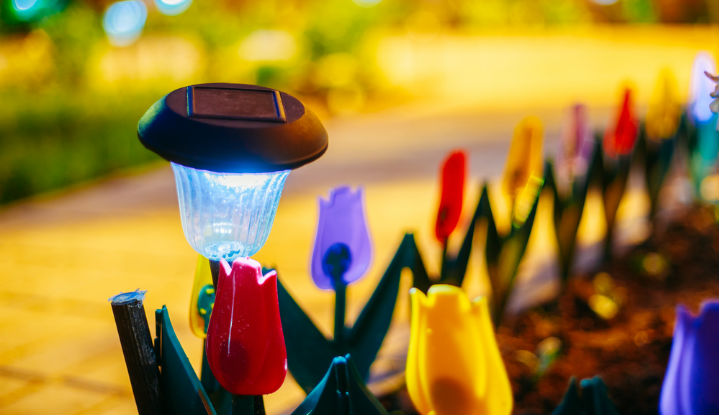 Brick lights
If you fancy a small DIY project, consider installing solar powered brick lights into your garden path. Paverlight and other companies produce seamless, almost unnoticeable units that, once installed, can only enhance your home's curb appeal. In addition to their clever design, these solar lights also help to make even the darkest pathways bright in the middle of the night.
Solar panels
Before you skip this paragraph, know that solar panel design has come a long way from its infancy, and these products now come in sleeker shapes and finishes. Sunmodule, for example, makes solar panels that are just as environmentally productive as other models, but with a sleek black finish. Other gridless solar panels have risen in popularity over the last few years and have encouraged many once-cautious homeowners to take the leap into solar power.
Article by Modernize
Read more: Google Launches Project Sunroof to Make Solar Panels More Accessible