Recycling – A Simply Sensible Strategy at The University of Greenwich
2 min read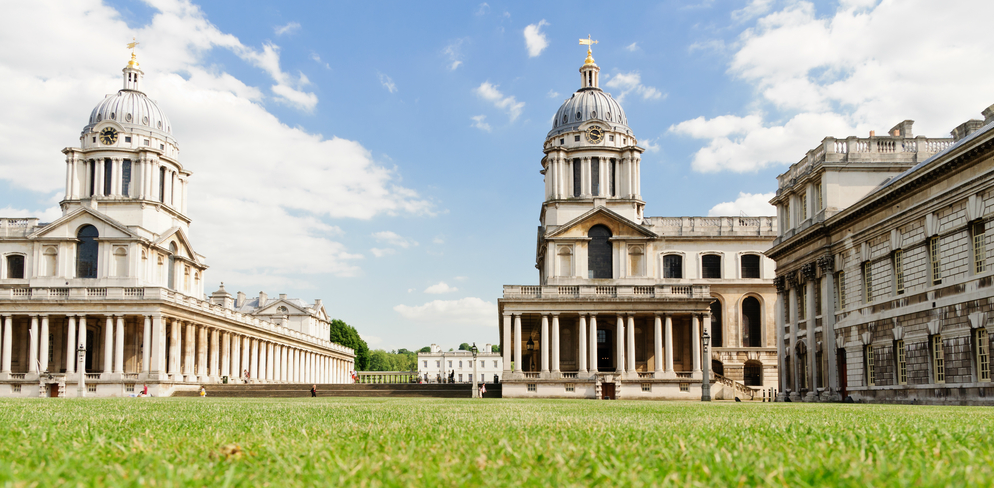 We often talk and hear in the media about solar panels, wind turbines and hydro power when it comes to green energies and sustainable development. However, we often overlook the issue of recycling and waste, which actually concerns most of the people on Earth, in contrast to the other energy sources cited previously.
Some organizations have promoted recycling for decades to reduce waste arisings, reduce pollution and utilize scare resources over and over again. Waste management is a legal requirement and illustrates good, responsible practice for organisations. Those seeking to apply the 'waste hierarchy' aim to creatively find ways or minimizing resource use, improve recycling and effectively move towards a 'zero waste' goal. New approaches such as the 'circular economy' are becoming commonplace and will in the future drive thinking to ensure resource values are maintained and essentially to eliminate what we once considered as 'waste'.
About The University of Greenwich
One organization that working to help ensure this happens is London's University of Greenwich. They have made significant efforts and improvements to increase recycling rates and are embarking on a creative waste minimization strategy that seeks to ensure all stakeholders, including staff and students understand their roles in minimizing resource use, maximizing recycling and aiming towards zero waste to landfill and potentially zero waste to incineration. The University has a dedicated website about sustainable development and a specific section about recycling, which is designed and updated by the Sustainable Development Unit and can be accessed through this link: http://blogs.gre.ac.uk/greengreenwich/.
The University of Greenwich is now a leader in sustainable development in the UK and has won several awards that certified its actions of being of great value for the community. In 2013, the university won the Times Higher Award for their "Outstanding Contribution to Sustainable Development", in 2014 the University of The Year Award given by Marine Stewardship Scheme and is certified ISO 14001 Environmental Management for Estates and Facilities operations. It also maintains a 1st Class award from the People and Planet Green League for its work in delivering broad spectrum sustainability excellence.
What Actions Can Be Done?
The Sustainable Development Unit is active in the following domains:
Energy and water
ICT and computer use
Waste and recycling
Transport
Food
Buildings
Biodiversity
Procurement
It also seeks to ensure tools, frameworks and resources are available for staff and students to apply sustainability in their behaviours and operations. Readers may be interested in viewing these via the website and also through the resources section.
Specifically targeting recycling and waste management, the university is ambitious. In 2012 and 2013, the university produced 1,005 tonnes of waste on which 55% was recycled. The sustainable department unit would like to reach 70% recycling for the academic year 2015 – 2016 and making ongoing annual improvements of 5% per year. One request is for staff to: "remember to reuse anything you can before you throw it away", following the waste hierarchy. To help staff and students to achieve the university targets, specific recycling 'Meridian Envirobins' are situated throughout the three campuses. These were designed in collaboration between the University of Greenwich's Sustainable Development Unit and a recycling products manufacturer to ensure they are effective in use and sustainable in manufacture (they are made from 100% recycled plastics). Apart from recycling its main waste streams (plastics, paper, metal cans ec they also recycle cartridges, batteries, glasses, textiles and electrical waste (computers, phones, wires etc…). Moreover, on their website are cited all the items you can recycle in the alphabetical order.
Another recycling project The University of Greenwich is proud to deliver is their 'End of Term Student Halls Reuse Project.' This is a project where they employ students to develop a plan to collect what students leave behind when they leave their halls of residence and return home. Every year the university collects over 2 tonnes of very valuable and useful goods that are then collected by a charity for reuse in the community. The stuff collected includes kitchen utensils, pots, pans, cutlery, crockery, clothes, shoes, bedding, electrical equipment, books, and also food that the University  donates to a local food bank. The environmental and social benefits of these goods no longer going to the dump are significant and it is down to the great work of the students and volunteers in collecting these resources and the kindness of the students that means they can safely say we are 'doing our bit'!
Are you still unsure about implementing a recycling policy and programme at your organisation? Go check Greenwich's campuses or their website soon!