Why Are Smart Grids Important?
1 min read
Power and utility industry in Saudi Arabia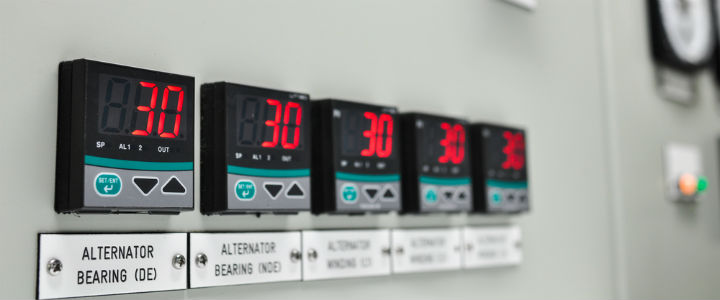 There is a growing interest in improving the power infrastructure in Saudi Arabia. Many companies are trying to find solutions to generate less energy waste by providing electricity across the country with integrated network solutions which are more flexible, reliable and convenient. Smart grid solutions consist of automated processes and meter reading, which ease the lives of utility companies.
Smart grid spending is expected to increase by a global annual growth rate of over 17 percent globally from 2010 to 2015, and overall spending is predicted to reach over $46 billion worldwide in 2015. The renewable energy sector is also showing outstanding growth, as these technologies are getting more efficient and less costly.
The main challenge faced by most economies is to find an efficient solution for the provision of energy that is, at the same time, environmentally friendly. Smart grid solutions play a central role in transforming the modern power industry as they protect energy sources from blacking out and they also provide customers with much more control of their own power consumption, as it is easier to measure how much power they use.
About the conference
The Saudi Arabia Smart Grid conferences aim to gather industry professionals and decision takers to discuss different alternatives and successful projects in the industry. It is expected that business and people get a better idea on how to cut their energy consumption and reduce their spending.
Since 2012, SASG Conference provides an ideal networking platform that allows interaction between energy professionals and utility providers. The next edition of this event will take place next December in Jeddah, Saudi Arabia. The 5th Saudi Arabia Smart Grid and Sustainable Energy (SASG 2015) will deal with the following themes:
Smart Grids
Renewable Energy and Grid Integrations
Sustainable Computing and Communications
Smart Cities
Automation Technologies
Power System Planning, Operation and Maintenance
Regulatory aspects and market operations
Standards for Smart Grid
Grid and communications solutions for plug-in electric vehicles
The event includes special sessions dedicated to case-studies and commercial presentations, as well as tutorials dedicated to technical and scientific topics. SASG also welcomes companies that are interested in presenting their products and methodologies or researchers interested in holding a tutorial, workshop or special session are invited to contact the conference secretariat.
In the 2014 edition, industry leaders like Schneider Electric, a global specialist in energy management, have showcased Smart Grid solutions and the latest trends in the industry. The event is also intended to raise awareness about the benefits and importance of incorporating smart grid solutions and of improving the infrastructure network, specially as the population in the region is growing at a fast pace.