The Future of Energy and Healthcare
1 min read
EMPOWERACTIVE 2015, Transforming Healthcare Into The Future

Working around the theme "transforming healthcare into the future", EMPOWERACTIVE 2015 Conference and Tradeshow is an unprecedented, unparalleled philanthropic energy and healthcare education event. For three days, the energy and healthcare communities will unite to educate and revitalize the healthcare environment, culture, efficiency, & performance.
The event is targeted at hospital administrators, engineering directors and managers, facility directors and managers, construction, architectural, sustainability and green healthcare professionals. The idea behind the event is to stimulate and affect change by improving health care conditions.
What to expect?
EMPOWERACTIVE 2015 will bring innovative speakers and will be a great opportunity for networking with like minded individuals interested in energy and healthcare. There will be talks on the changing landscapes of the energy and healthcare industries, paying special attention to the current pressing concerns and trends of today's hospital and energy professionals.
EMPOWERACTIVE 2015 will present a keynote speech by Deepak Chopra Portrait, the popular spiritual teacher.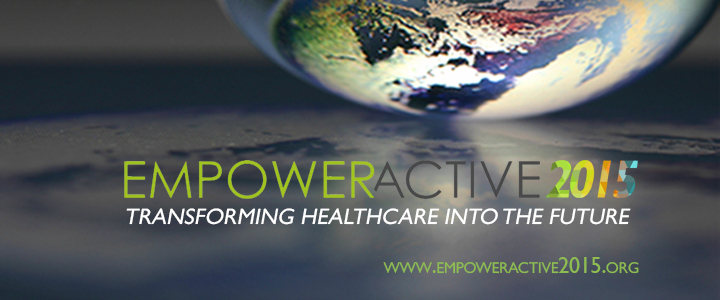 Who is Empoweractive?
Empoweractive was born out of the visionary thinking of its parent company, Eneractive Solutions – an energy engineering and consulting firm, specializing in the design, development, and implementation of energy conservation projects – greatly valuing community service and dedicated to philanthropic sustainable projects.
As an innovative, charitable organization, Empoweractive has a successful track record in executing philanthropic initiatives, having most recently raised funds of over $100,000 for the Special Olympics, YCS – Youth Consultation Services, and The Painted Turtle. The initial success of these events and how well they fit into the culture of Eneractive Solutions fortified the founders commitment to move forward with the creation of Empoweractive. The organisation works under the following vision statement:
We commit ourselves to social responsibility by creating an infinite current of innovative, responsible leadership and charity that spark real change. We support philanthropic initiatives that move and inspire us, aligning with our vision to create a better world. As we serve the needs of others, our green projects create a more sustainable, responsible, and comfortable tomorrow for communities in need."