Swedish Furniture Giant Embraces Solar Energy
1 min read
IKEA has installed Kansas' largest rooftop solar array in IKEA Merriam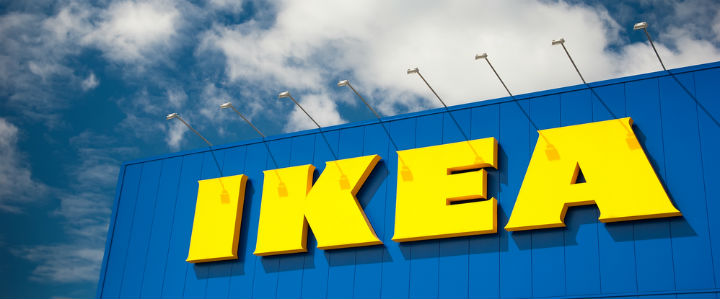 Although solar energy is not the first thing that comes to mind when talking about IKEA, the furniture retailer is rapidly taking a huge step into this renewable source of energy. IKEA is one of the world's leading home furnishing retailers, and has recently opened one more store, IKEA Merriam, on top of which it has plugged-in Kansas' largest rooftop solar array.
This is a clear example of the company's efforts to contribute to a sustainable life for the communities where it operates. The 2,394 solar photovoltaic panels, which build up a 92,000 square foot sized solar array, are expected to produce over 986,000KWH of electricity every year for the store. Additionally, the 359,000 square-foot store also benefits from geothermal energy for its heating and cooling system.
This solar array contributes to IKEA's solar presence, as the company has installed solar panels in almost 90% of its stores in the United States. Such investments are part of the company's long-term sustainability commitment, which goes in line with its objective of being energy independent by 2020. IKEA has installed thousands solar panels not only in the US but also in Canada and many European countries.
Businesses and Sustainability
Solar panels are a way to reduce the company's carbon emissions and also, in the long-run, a way of reducing costs as it will generate its own electricity. Additionally, with an eye on nature and the environment, the Swedish retailer is implementing different strategies to reduce its impact on the environment. For example, they no longer provide plastic bags in the check-out, they use water-conserving restrooms, they have several recycling initiatives, and most importantly, they are applying several renewable sources of energy on the stores, apart from solar.
Hopefully other companies will take this example as motivation to implement new strategies that take the environment into consideration. Although investing in renewable sources of energy and reducing the carbon footprint might mean some extra costs in the short term, the benefits of doing so will pay off in the long run. Not only because of the energy savings but also because it creates more acceptance for consumers, as they are rapidly getting more demanding when they buy. While some years ago consumers did not even consider the carbon footprint when they made a purchase, this attitude has definitely changed nowadays and people are definitely aware of those companies that have a bad reputation.
Read more: More Signs Showing That Solar Energy Is Growing Fast In The UK