Green is a New Black
2 min read
Is Eco-Friendly Luxury Fashion Possible?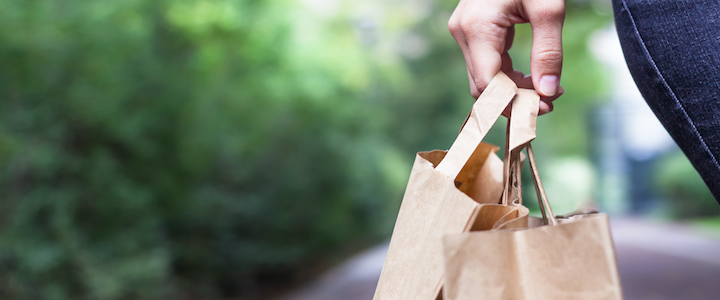 This is the question that many of the new designers are trying to address while avoiding clichés and replacing them with luxurious fashion pieces made of sustainable materials. A 'green' global movement is present on the fashion industry since the 1980s where growing preoccupation with environmental issues has led designers to merge luxury with sustainability. Although not thought of going hand in hand, sustainability and luxury are sharing more similarities than we might suppose. Durability, emphasis on the origin, and artisanship are core values of both sustainability and the fashion industry.
With a growing number of designers with a passion for eco-friendly creations, going 'green' does not mean compromising luxury. In fact, as these two categories get closer, we can enjoy each purchase with a clear conscience.
Ecoluxe, the London-based sustainable fashion brand states 'fashion created from sustainable sources can be luxurious and ethically acquired at the same time'. This not-for-profit organisation works closely with eco-conscious brands and designers who utilise ecologically sustainable practices, thus in line with the environmental, economic and social dimensions of sustainability. One of the firsts exhibitions of Ecoluxe took place in London in 2010, with 13 labels showing a wide range of fashion pieces made of clear and sustainable materials. Since then, the exhibition was showcased in Italy, India, Cambodia, France, Netherlands, Chile and Spain.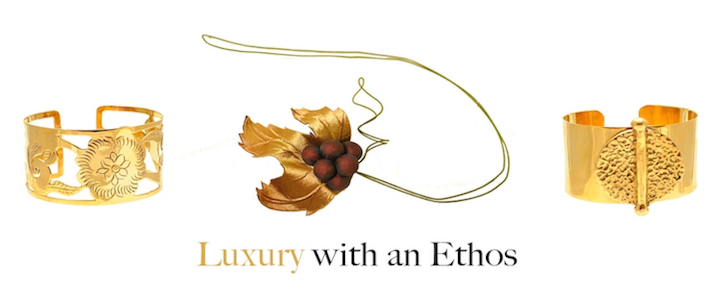 The aim of sustainable fashion is to engage in environment-related practices and to reduce the damage caused during and after the production processes. Some of the designers cooperating with Ecoluxe are Anna P, involved in the creation of handcrafted accessories with a minimal carbon footprint, Arli, that uses locally sourced 100% natural materials and By Stamo, creating garments inspired by nature and made with respect to the environment.
How Can We Support The Fashion Industry In Its Green Journey?
If you love fashion but you also care about the environment, our planet and ethical practices, you need to attend some of the Eco Fashion Events. Some of the world's greatest cities are home to the world's fashion heartbeat. Each year designers showcases are arranged together with the events that merge fashion and sustainability. One more reason to attend one of these events is to raise environmental awareness, to show support and enjoy some of the most luxurious pieces of eco-friendly fashion.
The mission of such events is to inform and inspire by holistic, stunning and often cost-effective garments. Each year, Ecoluxe London is organising exhibitions where eco-friendly designers and green goddesses come together to celebrate the latest in green-savvy, head-turning fashion. The next event is planned for fall 2015, where this eco-loving event will have you leaving the night feeling creative, inspired and more caring to our planet Earth.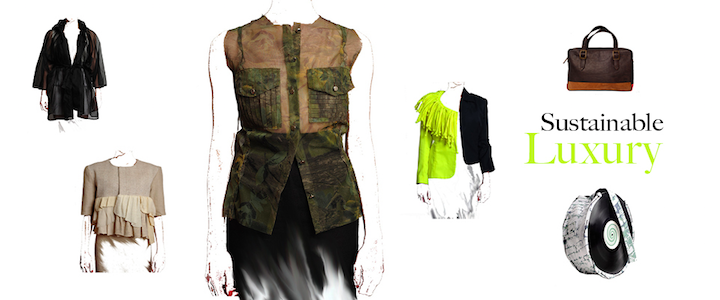 Opting for an eco and sustainable fashion is not just better for the Earth but also for its inhabitants. Every time you buy something new you're telling the fashion industry what they should do. Now, don't you want to use your power wisely? The fashion industry leaves a huge environmental footprint from the chemicals used in growing cotton and the energy required to produce each piece. In fact, just one T-shirt requires about a third of a pound of chemicals for its production. Now think of how many T-shirts you have sitting in your closet right now. Choosing organic fabrics made from bamboo can reduce the amount of carbon you give off and will make you feel more comfortable during the day. Buying garments labeled under the Fair Trade Act will assure that it has been produced by safe working conditions and that the person who made it earned a fair wage. Fair Trade proves that people are always in the first place and not at the company's bottom line.
Now think about the animals. You might fall in love with those leather boots you saw on the runway, but the life of the animal that gave up its skin should have you thinking twice about buying them. There is no difference when it comes to fur and anything else made of leather. Eco-friendly fashion pieces mean you can get dressed without worrying about what went into you are wearing.
We have already mentioned the upcoming Ecoluxe exhibition in London 2015 that includes accessories and handmade garments made of sustainable materials which can make your wardrobe one-of-a-kind. Check the exact dates and venue of the event at www.ecoluxelondon.org and save it in your planner. Not only you will be able to find all the styles you want but you can also help support a greener fashion industry at the same time.