Eco Clothing: Classy and Affordable?
2 min read
Will Eco Clothing Set As A New Trend?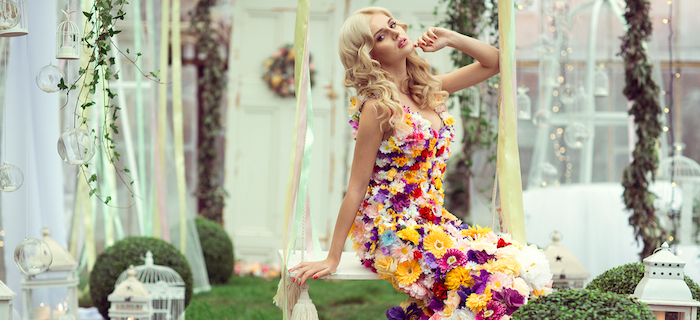 Fashion is an instant language and what we wear is how we present ourselves to the world. The fashion industry is powerful and inspiring, but there are some not-so-good things going on behind the scenes. Globalization, consumerism, and recycling are linked through the surprising life cycle of clothing. Globalization has made it possible to produce clothing at an extremely low cost, which is why some call it 'fast fashion'- the clothing equivalent of fast food.
Fashion magazines are continually creating the desire for new "must-haves" this season, but are we aware of the dire situation our environment is facing today? Fashion leaves a significant carbon footprint with each step of the clothing life cycle. The rate of purchase and disposal have dramatically increased, for instance, the pace at which a T-shirt travels from the sales floor to the landfill compared to a decade ago. Additionally, polyester, a widely used manufactured fiber, is made from petroleum that contributes to global warming. The manufacturing process of polyester and similar synthetic materials is an energy intensive procedure requiring a large amount of oil and which releases emissions and acid gases responsible for respiratory diseases.
More Companies Adopting The Eco Clothing Concept
Nowadays, more and more people are becoming aware of the fearsome situation our environment is facing and therefore they are turning towards an eco and sustainable lifestyle. To address the environmental impacts of the fast growing fashion industry, and to find a niche in the increasingly competitive market, some manufacturers are aiming to develop "eco fashion". One of these companies is Wabi Sabi, founded by Michele Cohen.
 Eco fashion is about making informed decisions about what we put on our bodies and about awareness of the effect our choices have on the 3 p's: people, profit, and the planet. There is a stigma around the word 'eco' in fashion and there is still a perception that organic clothes are just for granola crunching tree-huggers. At Wabi Sabi, eco fashion is synonymous with luxury. There are amazing, elegant, and sophisticated fabrics that allow us to create designs on par with any major fashion label."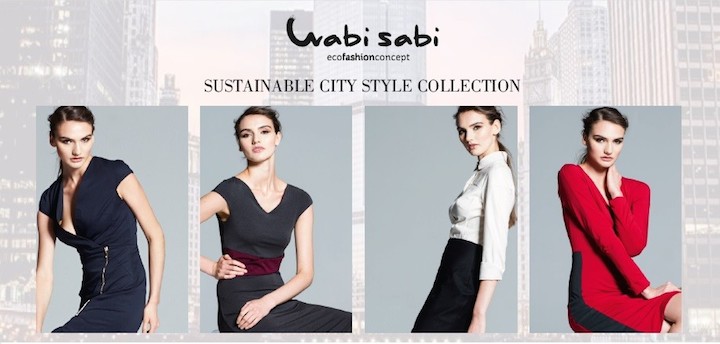 The idea behind the Wabi Sabi Eco Fashion Concept came about in 2010 when Michele was working as an assistant general manager at a fashion company in Europe. After she turned to an eco friendly lifestyle and started looking at eco-friendly fashion, she realised that there just weren't many options that would suit her needs. That is when she decided to create her brand and share it with other women across the globe. As a frequent traveler, she was struggling to find outfits that do not look like a 'uniform' and she felt anything but glamorous and powerful.
I was constantly struggling to find outfits that were office appropriate and at the same time stylish, flattering, comfortable, and versatile enough to easily transition from day to evening."
 The business has now transitioned into an exclusive womenswear line of well-tailored, stylish workwear that merges fashion and style by using only certified organic fabrics. With the help of a very talented designer and patternmaker, Wabi Sabi launched its first collection in 2014. The collection is called 'Sustainable City Style' and the dresses are named after different cities around the world that have been appreciated for their excellent achievement in sustainable living. At the same time, the new collection aims to represent a way of life for successful, business-oriented women with an appreciation for authenticity, art, beauty and culture.
Why Eco Clothing?
Eco clothing is made of natural fabric such as cotton, known as less toxic and polluting in their production process, use and disposal. During the production cycle of organic cotton, no synthetic pesticides or genetically modified seeds are used. Eco clothing can be environmentally friendly in other ways, such as clothing made from recycled materials, plastic waste or soy fibers.
Environmentally responsible designers will always make sure that fabric materials are produced in an eco friendly manner through sustainable farming methods and production processes which do not involve the exploitative of labor, especially in less developing countries.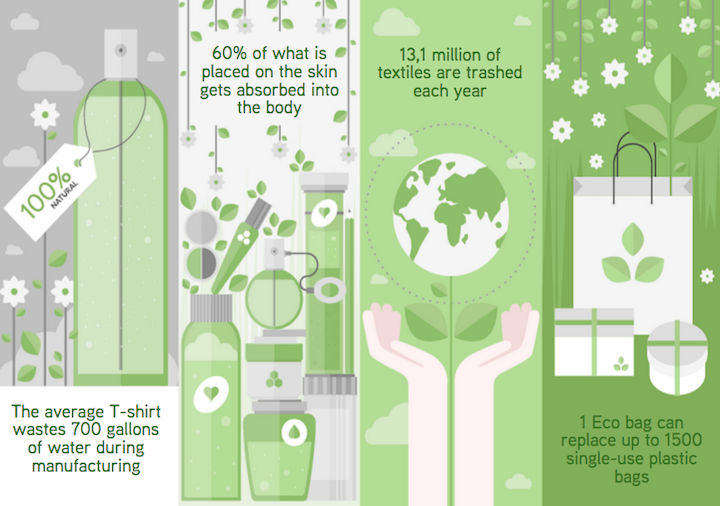 You might be surprised to find out that sustainable clothing is no longer related to simple looking t-shirts, dresses and skirts. The eco fashion industry is growing fast, influencing even some of the big names such as Versace, Marc Jacobs and Stella MCCartney that are looking forward to include garments made with eco friendly fabric in their newest collections. Although the label often dictates prices, not all eco friendly clothes are expensive. In fact, there are several online stores where you can buy pretty dresses at affordable prices. It is inexpensive, environmentally friendly, less toxic and stylish, or in other words, it is a win-win combination.
However, buying new eco friendly clothing in excess and then discarding it in the rubbish bin after a few uses does not go together with its ideological message of reducing and reusing. Although sustainable clothing is made of natural materials that minimize pollution, when sent to landfills they will still add to the amount of waste which inevitably produces pollution, in one way or another. Therefore, do not practice 'buy-and-throw' but rather send them to others who will reuse it.