United Arab Emirates Will Host The Outdoor Lighting Projects in May
1 min read
Get the latest on outdoor lighting in the UAE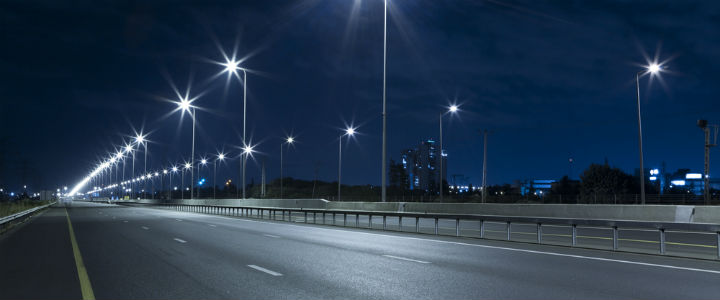 Advanced Conferences & Meetings, one of the leading business-to-business event companies in the region, has announced the dates for the inaugural Outdoor Lighting Projects UAE conference. The UAE's only specialized conference dedicated to outdoor lighting projects will take place between the 25-26 of May 2015.
Tom Gore, Managing Director of ACM said: "Advanced Conferences & Meetings is proud to announce the launch of this unique conference, which will showcase best practice in road, street, landscape and public realm lighting systems, designed to support both the ambitious infrastructure development and energy demand reduction goals of the UAE government."
Incorporating case studies and speakers from the relevant government agencies and other stakeholders, Outdoor Lighting Projects UAE will provide attendees with unparalleled opportunities to leverage the experience of their peers, renowned experts and selected solution providers.
Tom Gore went on to say: "The Outdoor Lighting Projects UAE conference programme is being put together with the assistance of a high-level advisory board to ensure that the topics covered really deliver answers to the industry's biggest challenges. Advanced Conferences and Meetings believes that this approach guarantees a high-level of knowledge transfer, inspiration and maximum ROI for all speakers, delegates and sponsors."
The members of the Outdoor Lighting Projects UAE 2015 Advisory Board are:
Dermot Harte, Head of Utilities, WS Atkins Middle East
Faraz Izhar, Senior Lighting Designer, KEO
Mustafa Mahmoud Abdoul-Aziz, Principal Electrical Engineer – General Projects Department, Dubai Municipality
Participants will have the opportunity to hear about Dubai and Abu Dhabi government strategies to reduce the amount of energy consumed by outdoor lighting, including the Outdoor Lighting Program, which is a critical part of the Dubai Supreme Council of Energy's Demand Side Management strategy. In addition, speakers will cover a variety of topics that examine elements of lighting design for roads, highways, parks and other public realm projects including, design criteria and considerations, the use of LEDs in hot climates, solar lighting technologies and other economic and environmental aspects of outdoor lighting design.
The Outdoor Lighting Projects UAE conference will also provide a platform for lighting equipment manufacturers, materials suppliers and solution providers to showcase their expertise, products and services, whilst government personnel, design consultants, urban planners, senior electrical and utilities engineers and high-level decision makers exchange best practice and plan for future projects.
For further information about the conference, please visit