Solar Energy Spreads in South America!
1 min read
Brazil Puts High Hopes on Solar Energy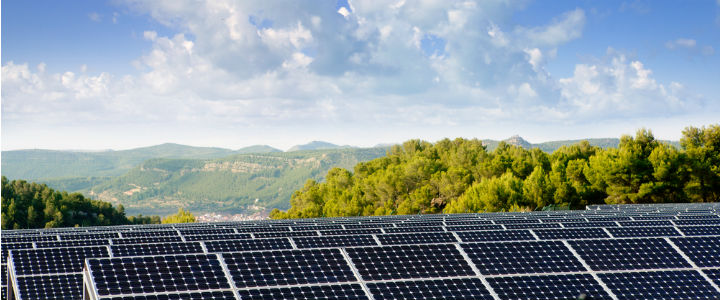 Alike many other countries, Brazil is entering the solar energy industry with high expectations. The country, which has been criticized by environmentalists for taking long to incorporate solar energy to its energy mix, has finally decided to make good use of its high potential for solar power.
Until recently, Brazil's power system consisted of a network of large hydro power plants. However, the reservoirs have been depleted after three years of little rain, leading the country to an energy crisis. This has been the hardest drought in the last 8 decades, and has forced Brazil to diversify its sources of generation to overcome the energy crisis.
The latest news is that Brazil has entered the solar power sector on Friday (October 31st). With this in mind, the country aims to construct 31 solar parks, which will be the first large-scale solar project to take place in Brazil. This is big step to diversifying the sources of energy generation, and hopefully a successful technique to reduce the risks in the energy industry.
The solar project will have an overall capacity of 1,048MW and the generated electricity is expected to feed the national grid by 2017. Last Friday Aneel (National Agency of Electric Energy), Brazil's energy regulator, announced 20-year energy supply contracts with companies that will invest $1.67 billion in this project. This is at the same time a great opportunity for the solar energy industry but also a big challenge since a lot of money will be invested in this project.
Mauricio Tolmasquim, head of the government's energy research company EPE, stated that Friday's auction was a mark, because it signals the entrance of solar power in the Brazilian energy mix and also because it is one of the most competitive proposals to date. In addition, this project presents one of the lowest prices for solar energy in the world. One of the reasons for this is the high solar radiation factor in Brazil.
Although wind power and hydroelectric plants have historically taken the lead in the auctions, this time the government has allocated a specific amount of energy to be produced by solar parks. This is because they want to incentivate the development of this industry and achieve lower costs in the future.