Early tickets are no longer available for Solar Energy Southeast Asia
1 min read
Solar Energy Southeast Asia 2014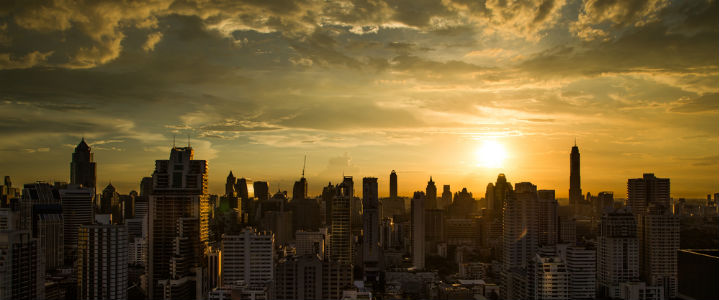 Renewable energy is gaining increasing attention from governments all around the world. Several large-scale renewable energy projects are being developed and planned not only in Europe but also in other places like South America, Africa and Asia.
In SE Asia governments are working towards expanding the energy mix and many investors and putting an eye on investing in renewable energy due to the wide options of government and market incentives.
The Solar Energy Southeast Asia is an event that will work around the through line "Promoting investment and best practice in the Southeast Asia region". This conference is one of the many examples that show how the industry of renewable energy is growing fast in Asia.
When and Where?
This event will take place very soon, the 25th and 26th of November 2014, in IMPACT Arena in Bangkok, Thailand.
What is it About?
Solar Media Ltd. is organizing the 2nd Annual Solar Energy Southeast Asia, a conference and exhibition about solar energy. The event intends to support and further develop the solar energy industry in the ASEAN region. The gathering will serve as a connection platform between regional project developers, investors, governmental authorities, technical experts and more. Over 200 delegates attended the lauch event in 2013, and more attendees are expected this year.
The event consists of 2 days of discussions, conferences and debates, with more than 30 speakers. Participants should take this as a chance to network, share knowledge and expertise, and make business in the solar energy industry. Positive and promising forecasts for the solar energy industry in the ASEAN region mean that there is a lot to plan and discuss during this event. Large-scale solar projects are to be developed in the next few years in the Philippines, Thailand, Indonesia and Malaysia, which makes the Solar Energy Southeast Asia a great opportunity to get the latest news about this industry.
The central topics of discussion will be:
On the ground developer & EPC experience: Permitting, grid interconnection agreements, securing finance & handling supply chain and logistic issues.
Investor attitudes and appetites: From DFI support and non-recourse finance for utility scale systems to alternative sources of investment for small-scale PV and projects in emerging markets.
Strengthening the case for commercial & industrial PV: Financing structures, grants & rebates, power user mindsets and regional success stories.
Island Electrification, Fuel Displacement & Micro-Grids: Technical advances and emerging business models driving the market.
Policy standpoints: Official government targets and incentives to forecast the business opportunity for PV in the region.
To learn more and save your spot in this event, visit: seasia.solarenergyevents.com. You can also check the attending organisations.