The Iconic Eiffel Tower Gets Solar Collectors
1 min read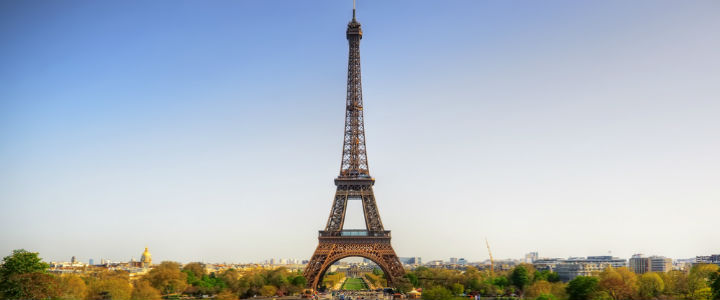 France's symbol in the world and the showcase of Paris, The Eiffel Tower, welcomes almost 7 million visitors a year. Around 80% of them are foreigners. Without a doubt, this is the most visited monument that you have to pay for in the world.
Since the 1980s, the monument has been regularly renovated and adapted for a constantly growing public. The French authorities were planning a facelift for the tower since 2008. After several delays, the work started in May 2012. The project includes a new glass floor, solar panels and a museum. The estimated bill for completion reached £24 million.
The transparent glass floor will be open to the visitors in 2 weeks, so they can watch the city from 57 metres above ground. The new solar collectors will provide hot water to the facilities in the tower.  Additionally, windmills will also produce part of the energy, while the toilets will be partly run on rainwater. These improvements are expected to rise the landmark's energy performance by 30%.
4 Solar Collectors and 4 Wind Turbines
The renovation project revolves around the Ferrié pavilion. The buildings in the pavillion are being renovated and this will accommodate for the "green" additions. The design includes changing the position of glass windows in order to capture the much needed sun and also reduce air conditioning bills during the summer. 4 solar thermal panels are being installed on the roof of buildings in the pavilion. The goal is to cover 50% of the hot water required in the tower. This water will be used in restaurants and toilets on the same floor.
The 4 solar thermal panels will be complemented with 4 vertical wind turbines. Part of the "smart" construction, these wind turbines will be installed under the same buildings in the Ferrié pavilion. It is estimated that at that altitude, the wind mills can produce 8,000 kWh/year of electricity. Additionally, water powered turbines are being integrated in the the water supply network, hence a "mini power station" is created. This addition alone will generate 4,000 kWh/year.
The solar thermal collectors and vertical windmills are being installed on the first platform, about 57 feet above the ground. That means the new sources of energy will not be visible from the ground or "add" to the tower's appearance.
A Greener "Iron Lady"
The whole renovation project aims to reduce Eiffel tower's carbon footprint. Every night, 20,000 light bulbs are shining through the sparkling tower. The installation is programmed to light up for 5 minutes every hour, shining over Paris. The monument consumes almost 8 million kWh of electricity per year which is the equivalent of a small village. 60,000 m3 of drinking water are ran through the tower per year and 705,000 kWh of heating and air conditioning are also consumed.
Read more : Solar Energy Taking Over Airports in the US