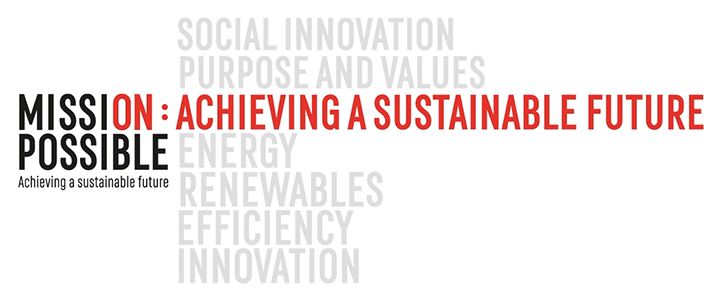 edie Live believe in achieving a sustainable future, today. On the 22-23 May 2018 at the NEC Birmingham, they plan to show you how.
Utility Week Live 2018 ticket holders receive automatic free access to co-located event edie Live, the UK's only event tailor-made to fit the needs of sustainability, energy and resource professionals.
Mission Possible, the exciting new show theme, will equip senior professionals with the knowledge required to steer businesses towards a low-carbon, resource efficient future.
In 2017, edie Live examined sustainability 'megatrends', a high-level exploration of some of the macro drivers facing sustainability professionals.
But the 2018 event is moving from the WHY, to the HOW. Introducing Mission Possible, a wide-ranging campaign to lead businesses on a low-carbon, resource efficient, revolution.
Be inspired by sustainability superstars, coached by industry experts, encouraged by your peers, and shown the way by hundreds of innovative suppliers.
Take home the solutions. Discover your Mission Possible at edie Live 2018, co-located with Utility Week Live.
Utility Week Live 2018 ticket holders automatically receive free access to edie Live 2018, you do not need to register for both shows if you intend to spend time in both. To register, click here.
Read the original article on UtilityWeekLive.co.uk